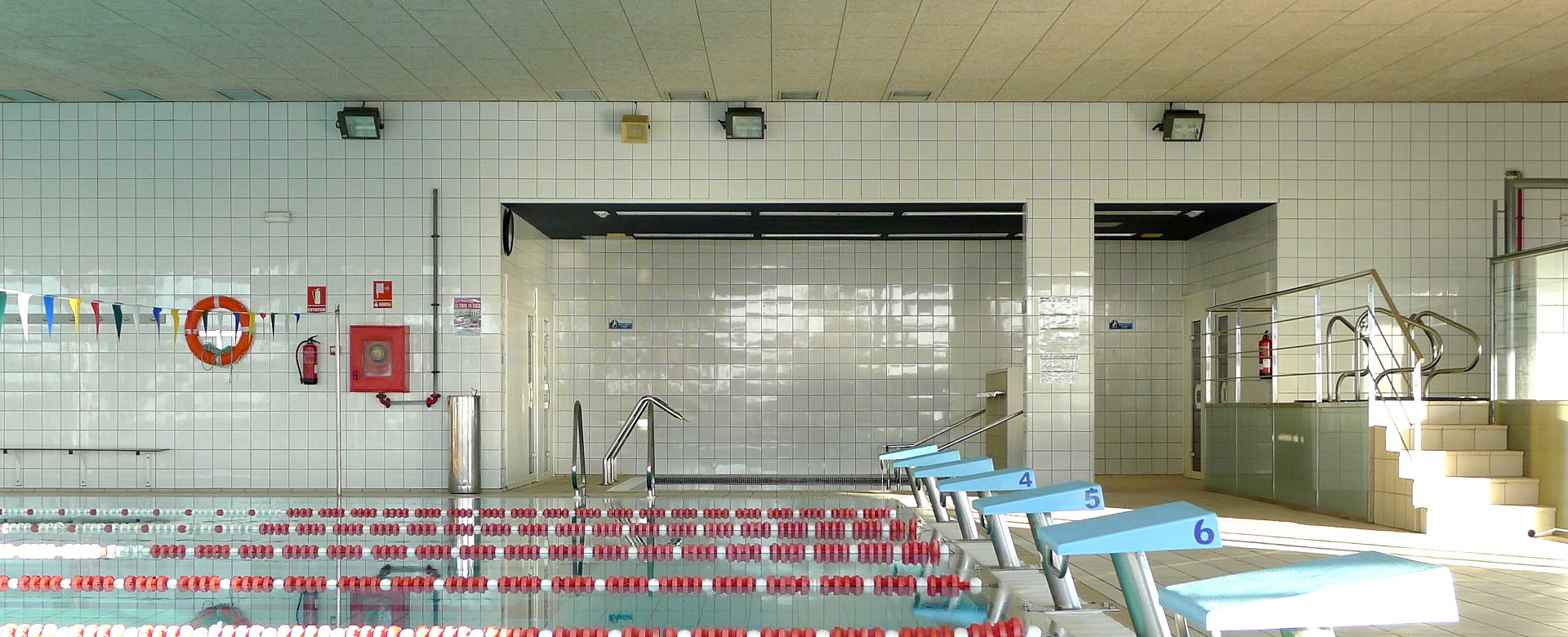 Baldiri Aleu Spa and Dressing Rooms
Baldiri Aleu Spa and Dressing Rooms
In this project, a sports centre sought to move its two circular Jacuzzis to a nearby area. Either the existing Jacuzzis or the pipes that supplied them had leakage issues, but because they were set in the ground they could not be reviewed. Changing the location of the spa would not affect the ceiling below. An elevated floor was created to house these Jacuzzis, with an open space below to ensure they could easily be maintained. An additional Jacuzzi with the largest possible interior dimensions –3.58 m x 4.05 m, and a depth of 1.10 m—was installed where the two round Jacuzzis were originally located. Overflowing, it can be filled to the top with water.
This new Jacuzzi had to be installed in an area of non-compacted fill that had shifted in the past. As a result, the new pool was set on a foundation slab that rests on the stable perpendicular concrete walls that enclose the space. A small, underground gallery was built to contain the pipes for the new Jacuzzi, making it easy to maintain. Inside, the Jacuzzi included benches and steps for easy access. On one side, a low wall separates it from the showers and the entryway.
The lining of the new Jacuzzi is blue, a colour identified with this athletic institution. Some other elements of this space are also blue, standing out from the predominantly white walls. However, the low wall that organizes access to the Jacuzzi was covered in the same material used in the poolside areas, giving it the appearance of a crease in the pavement. Finally, the ceiling of this new space was painted a very dark blue, nearly black, creating a fitting atmosphere for the pool and providing bathers with a sense of calm and relaxation.