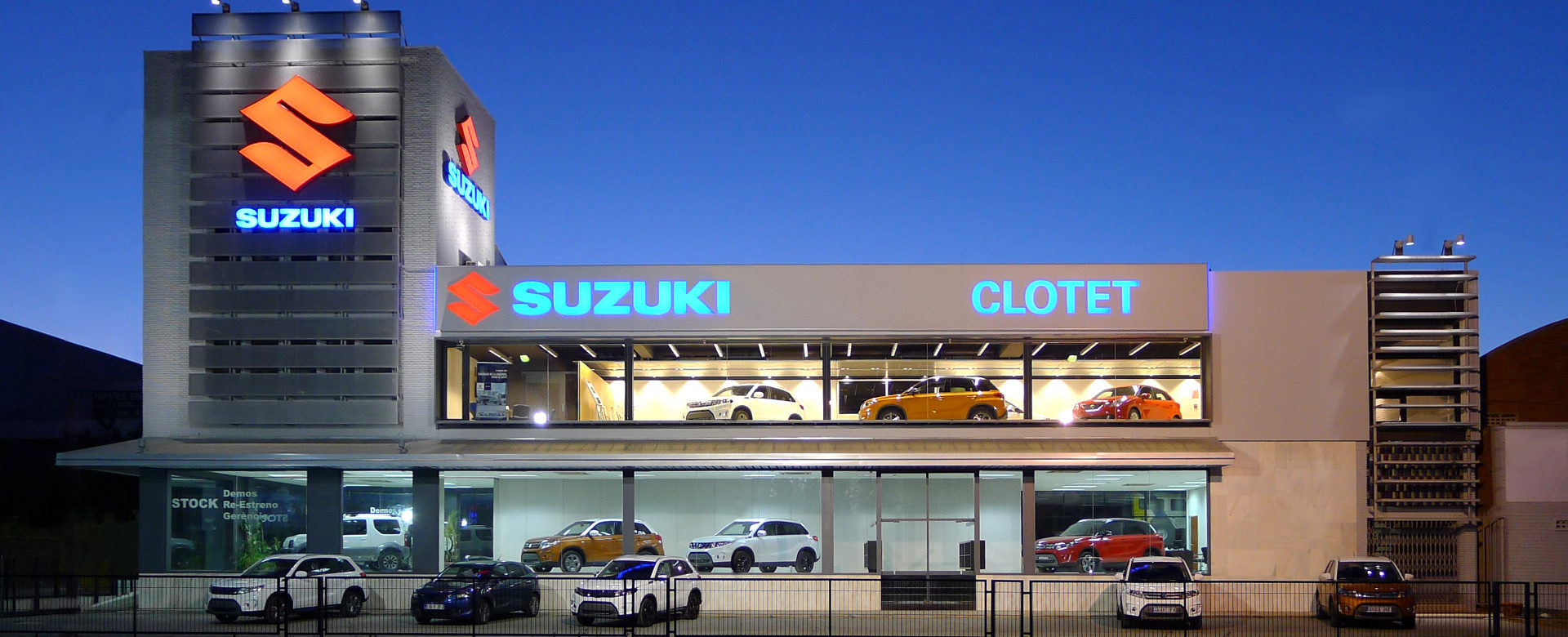 This industrial building is over 70 years old and includes a range of spaces and elements, each with their own uses and history. Our first intervention involved the use of the space as an automobile dealership and repair shop. Like the rest of this building, this space has been renewed and modified over time in keeping with the changing needs of the owners. Its exterior appearance was renewed, unused spaces were progressively incorporated as new display areas, and other transformations sought to meet brand requirements.
Our first significant step was to work on the main façade, eliminating layers of obsolete elements and emphasizing its composition and original elements. All of its different parts were united with a clear, bright colour that appears to breathe life back into the building. All of the original textures are maintained beneath a uniform layer of white paint that recognizes the globality of the building while also strengthening its presence in a complex urban landscape.
The addition of sheet-metal panels on the tower and stairwell serve as a contrast, and help to meet the brand image. An extended window with a black metal frame minimizes the appearance of pillars, emphasizing the first floor as a display area and stretching out in parallel with the highway below.
Within, the now-obsolete and unused set of closed offices on the first floor was transformed into an open vehicle exhibition space. The height of the space makes it a privileged viewpoint, setting of a shifting game of lights and views exchanged with the city nearby.
The colour and the white lights used also penetrate the interior, giving a surprising new life to spaces like the main stair, with its original textures blackened by years of abandonment.
A second stage dealt with the ground floor. It was already used as a display space, but a large part was also occupied by numerous office spaces and storerooms. With the growth of this dealership the importance of this display area also grew, so all of these secondary rooms needed to be incorporated into the open space. Current commercial standards also demanded less compartmentalized spaces.
The dimensions of this ground floor went through a spectacular change. It was magnified with the creation of a visual connection with the repair shop through the long wall that separates them, using glass and thin metallic sections. Plus, in the furthermost corner of this floor, the repair shop unexpectedly stretches towards the light, passing through the open display space.
In the renovation of both floors, the structural interventions were few but significant because of the need to transform rooms restricted by existing load-bearing walls into open spaces. Plus, surgically precise planning was needed to keep these interventions from disrupting the ongoing commercial activities.