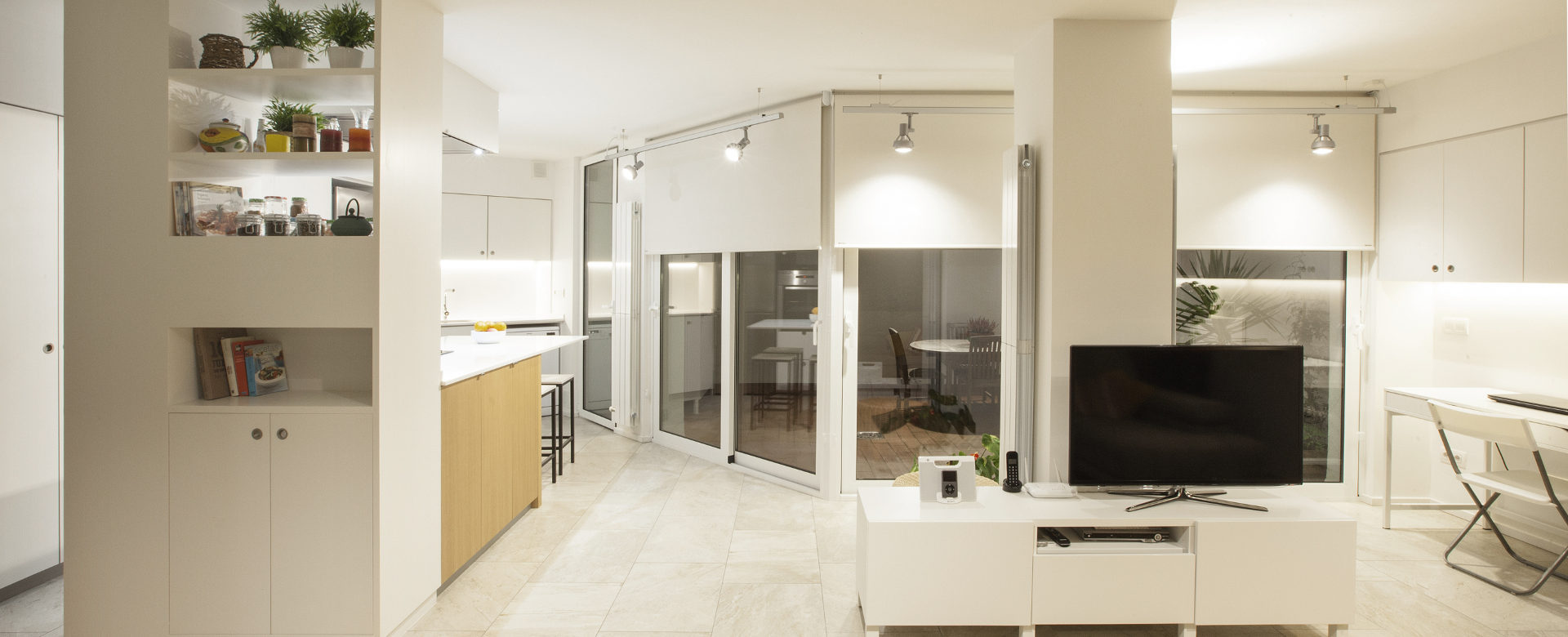 Although this home was in good condition before our intervention, the owners wanted to renovate it to adapt it to their uses, and to make it brighter and more open.
This home has two floors and is located at the back of the building. Because of the configuration of the city block's interior patio and the original interior layout, the residence lacked natural light, especially on the ground floor. Plus, although the living room opened onto a private patio, an excess of divisions kept the inhabitants from fully enjoying this exterior space.
This project sought to update the home's interior spaces, particularly to make the ground floor more open, brighter, more directly connected to the patio. To do so, the dividing walls that split the space into a living room, kitchen and bedroom were torn down to create a single space that takes up the entire rear façade. Cooking, eating, life and work all take place in a multi-use space that maximizes the dimensions of the floor. But above all, this new space now has easy access to natural light that reaches the innermost corners of the floor. Only a line of closets and cupboards sets aside a narrow section housing the laundry room/pantry and a bathroom.
This project also involved adjusting the openings onto the patio in order to adapt this interior façade to the change in use. This also allows greater access to light and promotes the continuity between inside and outside, between the wide new interior and the adjacent patio, which has become an extension of the living space.
On the upper floor, only the bathroom and some access elements in the hallway were renovated, in order to bring the new criteria applied on the ground floor upstairs.