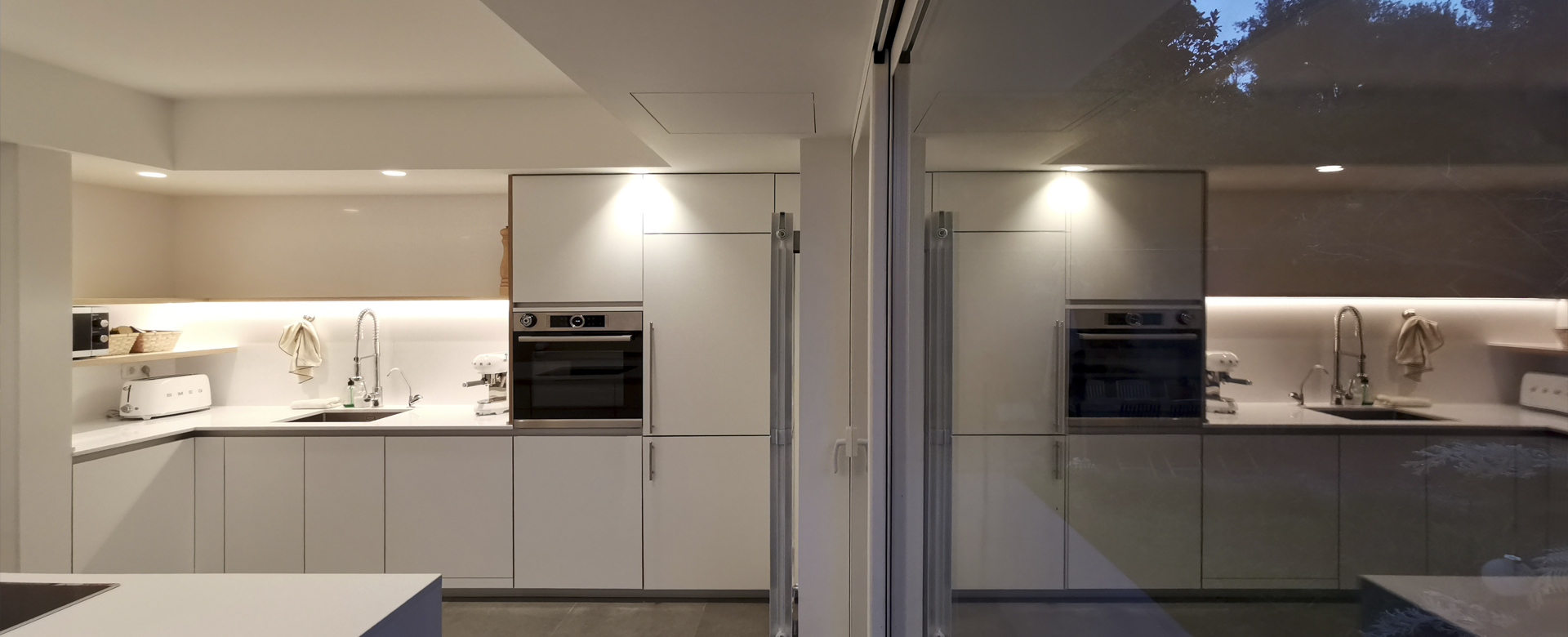 This was a simple project—still, that doesn't mean it wasn't intriguing. Here, all we had to do was connect a living room and an adjacent kitchen. The two rooms were similarly sized, with a shared façade. They were separated by a door and a load-bearing wall.
We removed the wall and the two spaces blended together, taking on the full dimensions of the home and stretching from the front door to the back patio. A large window was placed at one end of this new axis, displaying the garden and the forest beyond. Three existing lateral windows also illuminated the new interior. A series of different heights were used to mask the structural elements required for the intervention and to delineate the different spaces. Changes in flooring also separated the area into different zones.
The new series of spaces begins with the entranceway, defined by a bookcase and a low ceiling. Next come the living room and dining area, with ceilings that take full advantage of the available height. Beyond them sits a counter/island with a lower ceiling that extends across the kitchen. Finally, beyond the windows lie the garden and the landscape beyond. All this is part of a new, precise view; we knew it was there, but seeing it so bright and open is striking nonetheless.
This simple, restrained intervention transformed and updated an old home, as well as the inhabitants' way of living in it.
With Espai Vives