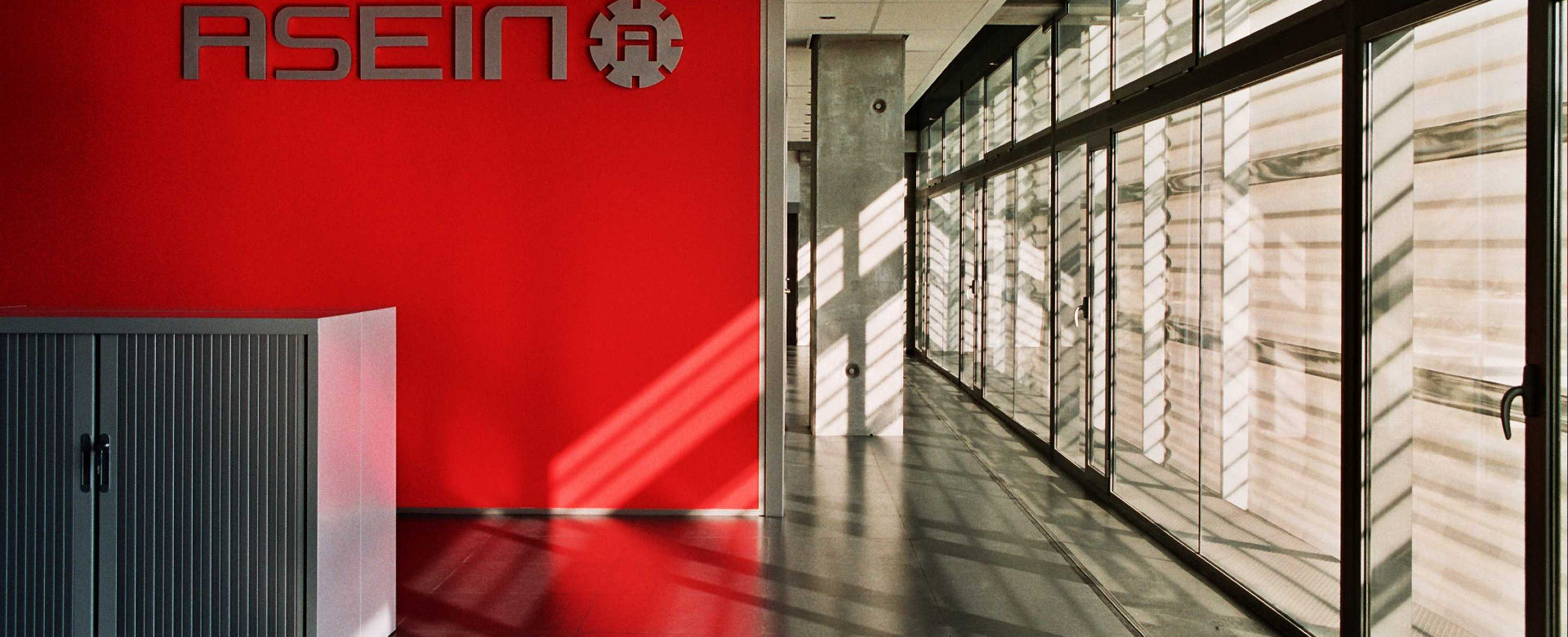 Asein Logistics Warehouse
Asein Logistics Warehouse
This project involves an industrial building that serves all at once as a logistics warehouse, a factory and the headquarters of a private company. The main building houses the warehouse, workshops and offices. A small annex houses vertical communication systems, entryways and other functional spaces.
The warehouse is particularly impressive; in total, the interior is 120 m long, 25 m wide and 14 m tall. Rotund, almost basilica-like, the atmosphere within is unexpected. Light trickles down from above, highlighting the regular undulations of the ceiling. The light seems to linger in the air, magically frozen in place before descending to the human level. The automated shelving takes up the space, also serving as a point of reference for its magnitude.
At one end, the workshops sit on the first floor, with offices on the second. Both of these open floors are distributed simply, with abundant light and views of the flatlands along the Llobregat river, as if they can sense the nearby sea and its horizon. In a sort of democratic hierarchy, wide windows offer businesspeople and workers common treatment.
This structure is composed entirely of prefabricated concrete. These tectonics are the intentional protagonist of both the interior and exterior finishes. The main building is entirely enveloped in a single skin made of corrugated metal panels, which form a large, regular parallelepiped. The microperforated metal used in some sections integrates the large openings of the higher floors, while transforming the architecture into a perpetual game of shifting lights and visions played between interior and exterior.
Pictures by Eugeni Pons
Category
New construction