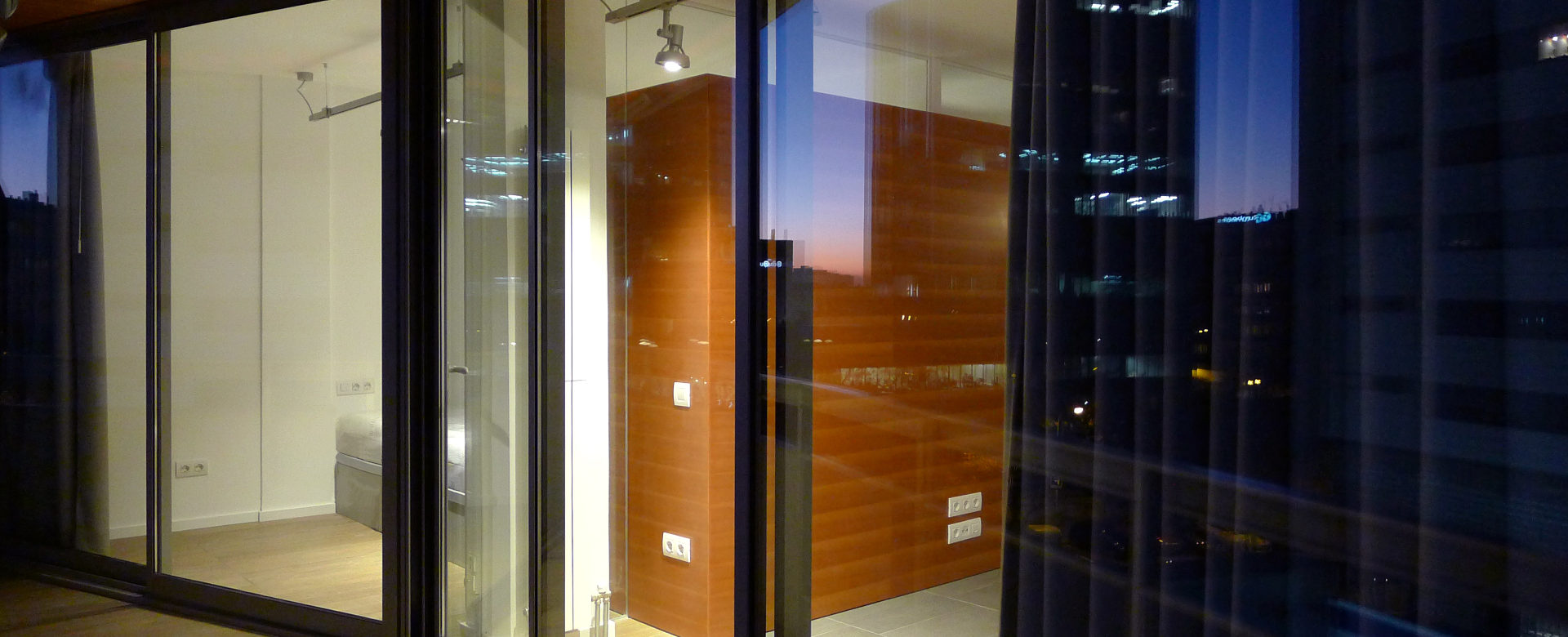 This flat is located in Barcelona's Les Corts neighbourhood. The building, around 40 years old, is of architectural interest, with a glass façade that gives the flat a broad, south-facing balcony. It has a useable area of 68 m2, with a 10.5 m2 balcony.
The flat underwent an in-depth renovation that included the replacement of the glass façade. This provided the opportunity to re-position this barrier, subtly modifying the interior and optimizing its orientation and views of the exterior.
Our proposal divided the layout into three sections perpendicular to the façade, in line with the home's structural bays. The central living room defined and shaped the project, significantly altering the existing flat. This freed up the first bay, creating a broad space right beside the entryway that was to include a kitchen. This open space is dominated by a central island. It serves as a space to receive guests, to cook, to eat, and to spend time with others.
The new glass façade stretches out perpendicular to the living room, extending past it on either side. Now, the balcony can be seen in its entirety: the divisions within the flat no longer extend all the way to the façade, and wood flooring emphasizes the balcony's breadth and blurs the separation between interior and exterior. Zig-zagging glass closures now extend from one end to the other.
The living room also flows towards the flat's third section, with a ceiling that extends over a line of closets to the bathroom and two bedrooms beyond.
With Espai Vives