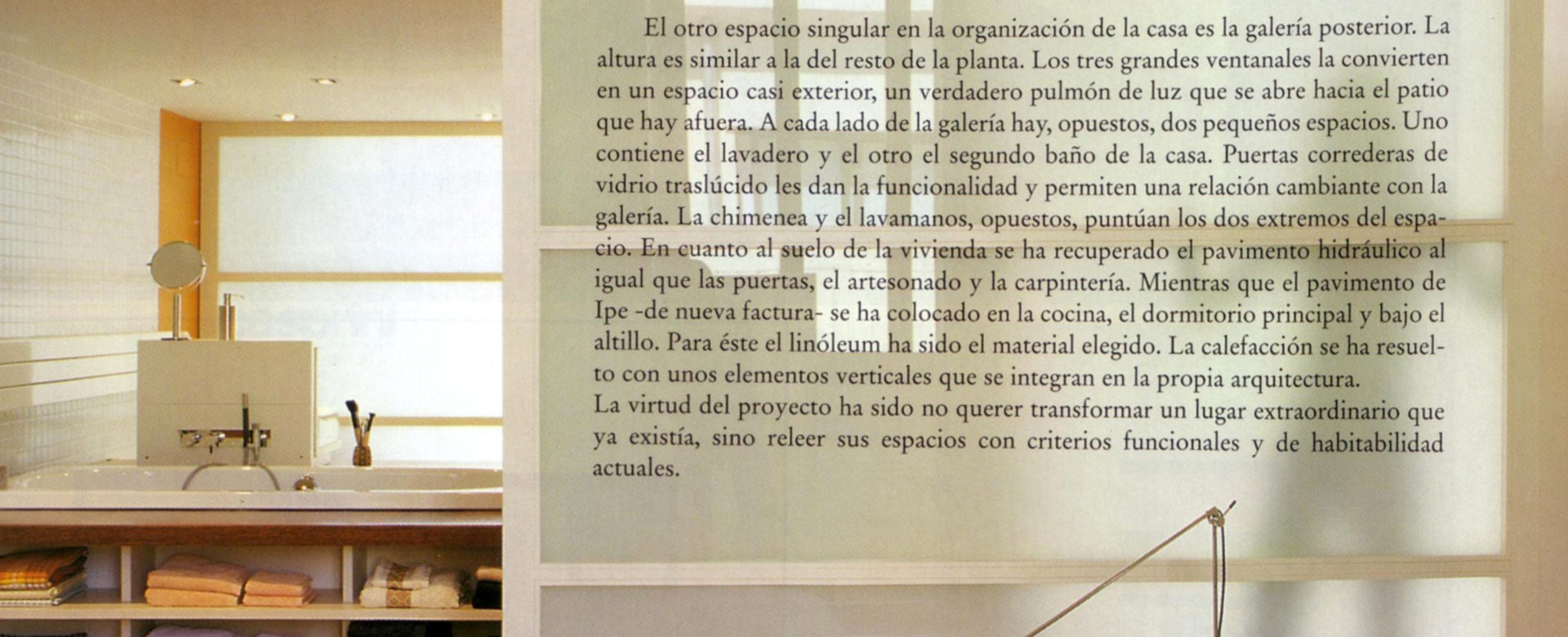 This project takes up the entirety of the almost-square first floor of a building from the late 19th century. The entrance leads us to the central bay, which serves as the living/dining room.
With its total dimensions restored—10.24 m x 4.00 m—and a ceiling height of 3.72 m, this space stands out. Everything happens here, and all paths lead through it. A loft and a facing that serves to hide installations emphasize the double ceiling height and personalize it using different colours: blue, green, red and orange.
The back gallery, a nearly exterior space, opens onto a patio. The second bathroom and the laundry room sit on opposite sides of this gallery. Unique spaces are conserved and reinterpreted using modern functional criteria and living needs.