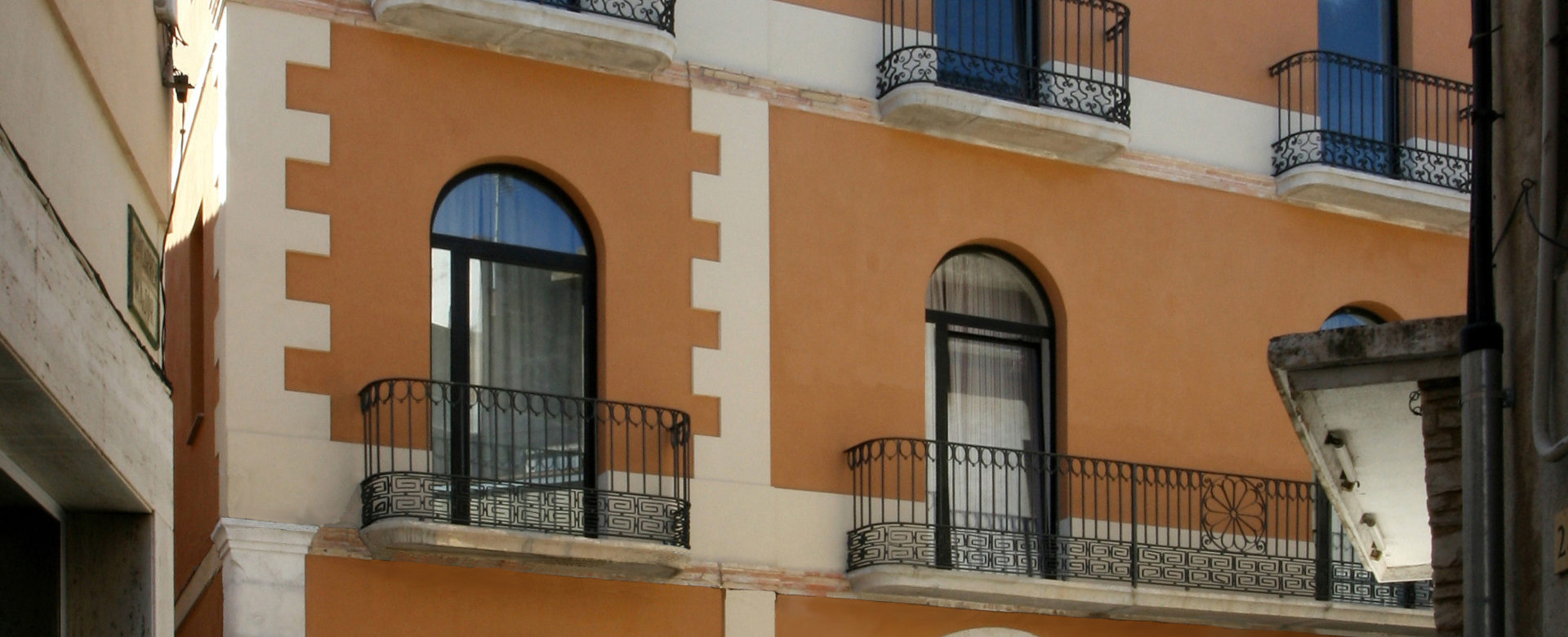 As you walk through narrow, tangled, almost labyrinthine streets, you suddenly stumble upon a building larger than the others with thick, load-bearing walls and symmetrical arrangements of slender openings. As the people of Llançà put it, it's a senyorial or "lordly" home. With a document legally certifying the building as a technical ruin, the easiest option was to simply tear it down. However, an enriching debate with the developers led to a more praiseworthy decision: to take the high road, preserve a unique building and restore its historic character.
This project sought to totally renovate the existing building. Its three façades were preserved along with its openings, ornamental elements, and interior load-bearing walls. The building was gutted entirely, from its foundations to the roof. A system of metal beams was put in place, tying together the external and interior structural walls. In turn, these beams were tied together using composite slabs. Only a few of the vaulted ceilings on the ground floor were kept. The stairway in the heart of the building was rebuilt and adapted to meet new technical requirements; plus, it became an interior lightwell. Six homes, two commercial spaces and six parking spaces were created. Three apartments are located on the first floor and three are on the second, each with its share of the façade. The three on the second floor also include a share of the pre-existing attic, which can now be accessed from each flat via an interior ladder and is now visually connected to them by the resulting double space.
In contrast to the weight of this building's historic walls, the flats within are designed to look new, fresh. These interiors are defined by a broad, open connecting space that spans each flat from end to end. It stands out from the rest of the flat, with a change in flooring and ceiling height. It serves as the spine connecting each of the residence's different spaces—bedrooms, bathrooms and interior stairway—and ultimately reaches the kitchen and living room. These establish their own perpendicular axis, which seeks to take advantage of the exterior light from the façade. Simple forms, materials and colours seek a harmonious dialogue between old and new.