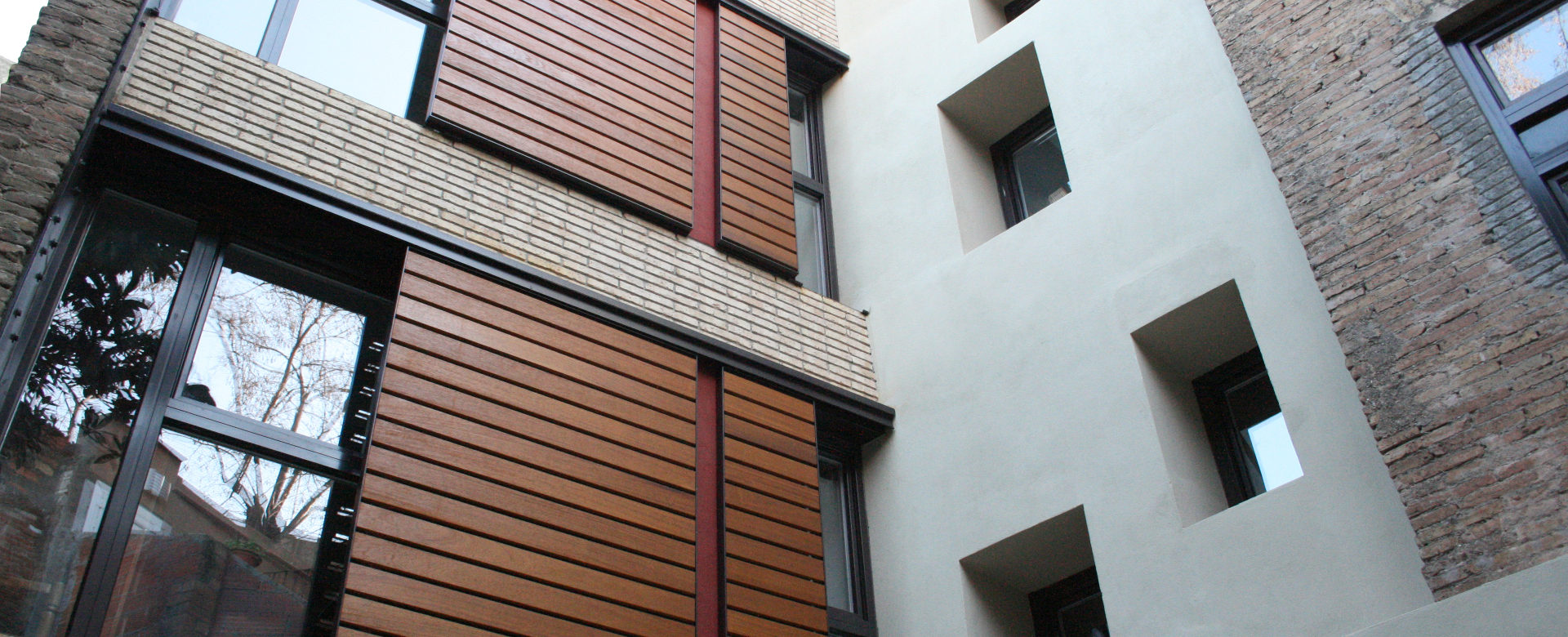 In this project, we reformed and renovated a townhouse in the old town of Sant Boi. This old home was built using a range of construction methods, and includes additions and modifications from all different periods. Although the most recent changes are from the 20th century, the building dates back roughly to the 15th.
We found this building in poor shape. Our project sees it as a large container, enclosed by thick, irregular walls that define its layout and that become a part of the intervention together with the tectonics of the space. Some ceilings made with wooden beams spanned by vaults were restored and maintained. Others, in poorer shape, were replaced with metal beams and plywood. The most important change in this project was to slightly adjust the height of these new ceilings and to relocate the stairs, in order to give the house a new identity and a whole new distribution.
Dark interior hallways were eliminated and replaced by a continuing series of primary and secondary spaces. The latter are located by the stairs, which ties them together vertically. Spaces flow in these open interiors, tracing the irregular lines of the ancestral perimetral walls, as a single space that offers new, unexpected, suggestive views from any point in the house.
The simplicity of the materials and colours chosen (the white walls and ceilings, the wood floors, the red linoleum, the counterpoint of visible fixtures, etc.) helps to create an atmosphere filled with light and freshness that lets us reread this old home through truly contemporary eyes. With an appetite for air and light that fills the entire home with light, the bright back patio makes up for a discreet street façade.
With Espai Vives