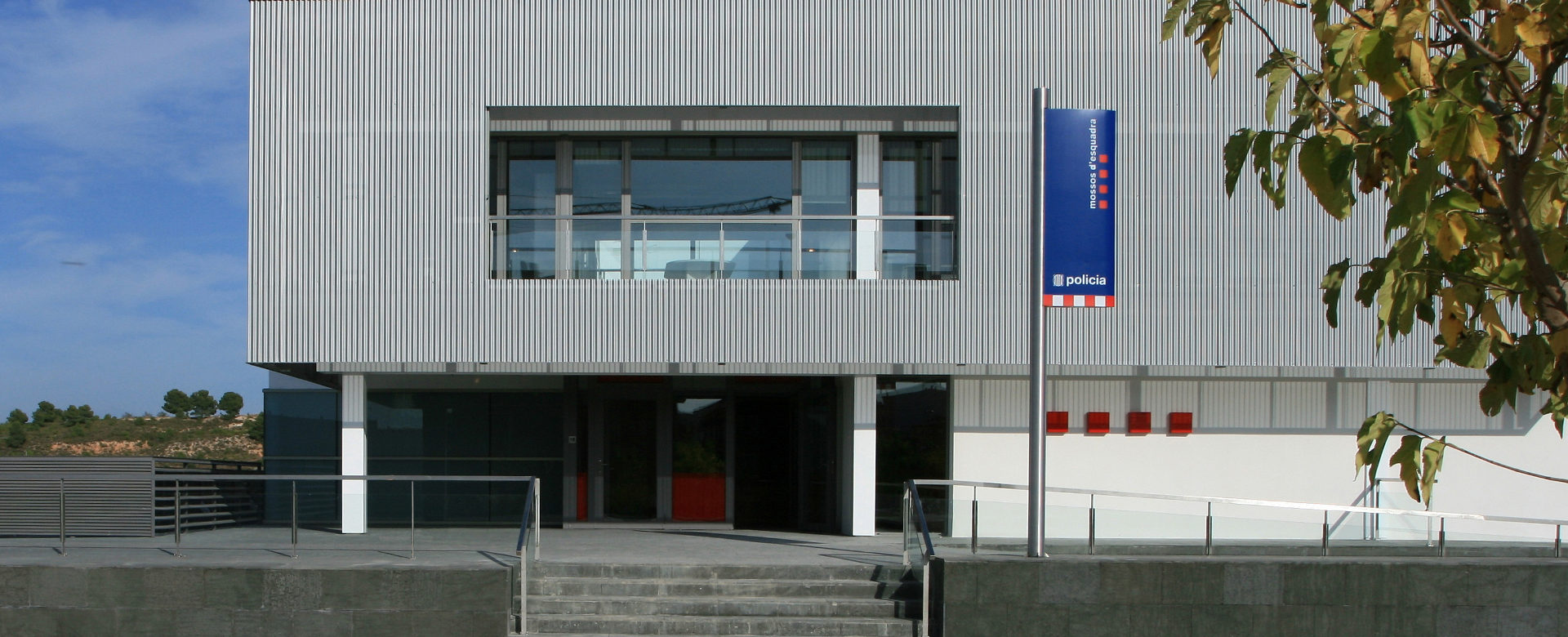 This building is made up of three simple sections. First, a large skirt containing the basement, covered in black basalt and emerging slightly above street level, provides the building with a public dimension. Above it sits the ground floor, set apart by a tense glass curtain. Finally, the first floor is a translucid box covered in a microperforated, undulated sheet metal.
The subtle changes in the breadth of each of these three levels make the building more dynamic, and generate singular spaces such as the entrance and the entrance door, the ramp to the basement, the row of changing rooms and the interview rooms.
Within, a patio-stairwell ties the three levels together, connecting interior spaces and providing natural light to different areas. It presents a notable functional simplicity and visual richness. The austerity of exterior materials can also be found within. An additional material, wood, also boldly makes an appearance, personalizing the range of services and facilities that define the distribution of the floor. The constant presence of this new material in a range of transparencies and views provides harmony and nobility to all the station's different spaces.
Category
New construction