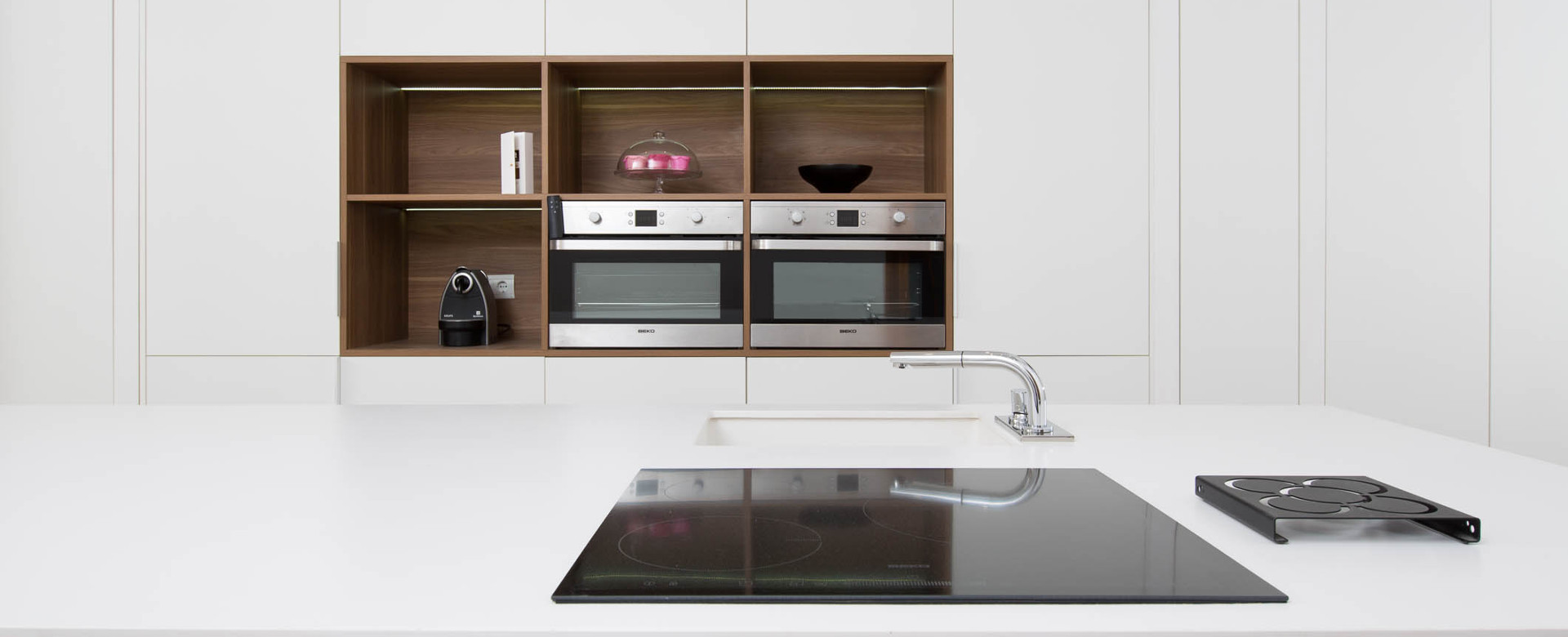 This is the renovation of a residence located in a building from 1900, a structure typical of the Eixample neighbourhood with a well-preserved façade. Still, before renovation the interior of the residence was obsolete as a result of a series of renovations and separations that masked the original singularity of the space. This project sought to do away with all unnecessary elements and recuperate the original character of the finishes in an up-to-date, open space.
We suggested a project based on three elongated divisions stretching across the entire residence, with bedrooms and bathrooms in the centre and two free lateral spaces on either side. As a result, everything is oriented towards the openings and balconies on the main façade, which serve as protagonists.
One of these lateral spaces serves as an axis for the residence, acting not only as a space for access and distribution, but also as a functional area. This space is lined with closets that match the uses of the spaces opposite them. It holds appliances and a pantry for the kitchen area, sinks for the bathrooms, and closets for the bedrooms. The other lateral space connects two lightwells, providing the bedrooms with natural light in a long, narrow property with only a narrow stretch of façade
Throughout this new distribution the original materials are emphasized. In the kitchen, the brightly-coloured mosaic was restored. It comes into contact with a new section of wood flooring that spreads through the bedrooms and is only broken by the tiling of the bathrooms, which extends up the walls to the level of the sinks, hiding the connection between the sections of hallway on either side.
All together, the space becomes a large living room/dining room/kitchen that connects with the Eixample neighbourhood beyond through tall windows. From there, the original materials guide us through the rest of the flat: rediscovered tiling, bricks and painted wooden beams.
In collaboration with valgreen