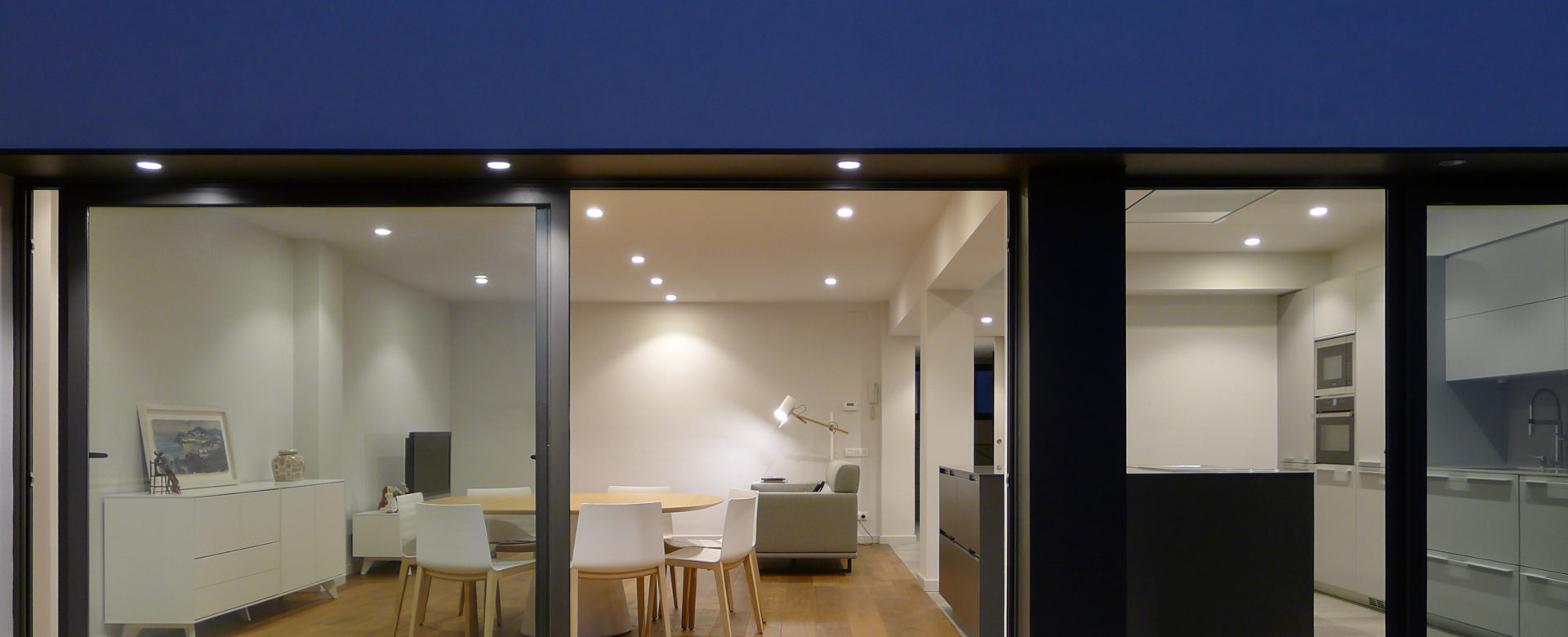 This is a new building near the main commercial street in Sant Boi. We needed to design a house that was up-to-date and modern, in keeping with the clients' wishes. As a result, we decided to tear down the obsolete existing structure. We suggested a house with a ground and first floor, a building aligned with the façades on either side and that adapts to the existing topography.
The house is located on the northern part of the lot, and the rest of the property is an open space. The garden takes full advantage of its southward orientation, and on the first floor sits a terrace that takes up the full width of the building. As a result, two different façades are taken into account: the north façade, which looks towards the street and uses more formal language than the south façade, which faces towards the patio and terrace. This south-facing façade is more in line with the style of the building, and connects the inside and outside of either level.
This new project copies the topographic section of the former house, updating it with a two-level ground floor. This section permits a lower ground floor with a garage and access area at street level. A second, upper area is needed to put this level in line with the back garden and the gardens of the surrounding lots. This second level houses the residence's daytime spaces: kitchen, living room and dining room. It opens directly onto the back wall, making these spaces an extension of the patio.
In the interior, the large dimensions of the stairwell and the easy connection between floors (thanks to the separation of the ground floor into two levels) make the stairway a double space that connects and conceptually unites the two floors of the residence both functionally and visually. This central part of the home is designed as space full of air and light.
The first floor is designed basically for night-time use. The stairs climb up to a central space that provides access to the entire floor. This central space is diaphanous, bright, and multipurpose. It connects the stairway to an interior closet, two bedrooms that open onto the street, a bathroom, a master bedroom and bath, a laundry room, and finally a terrace that looks out over the back garden.
Category
New construction