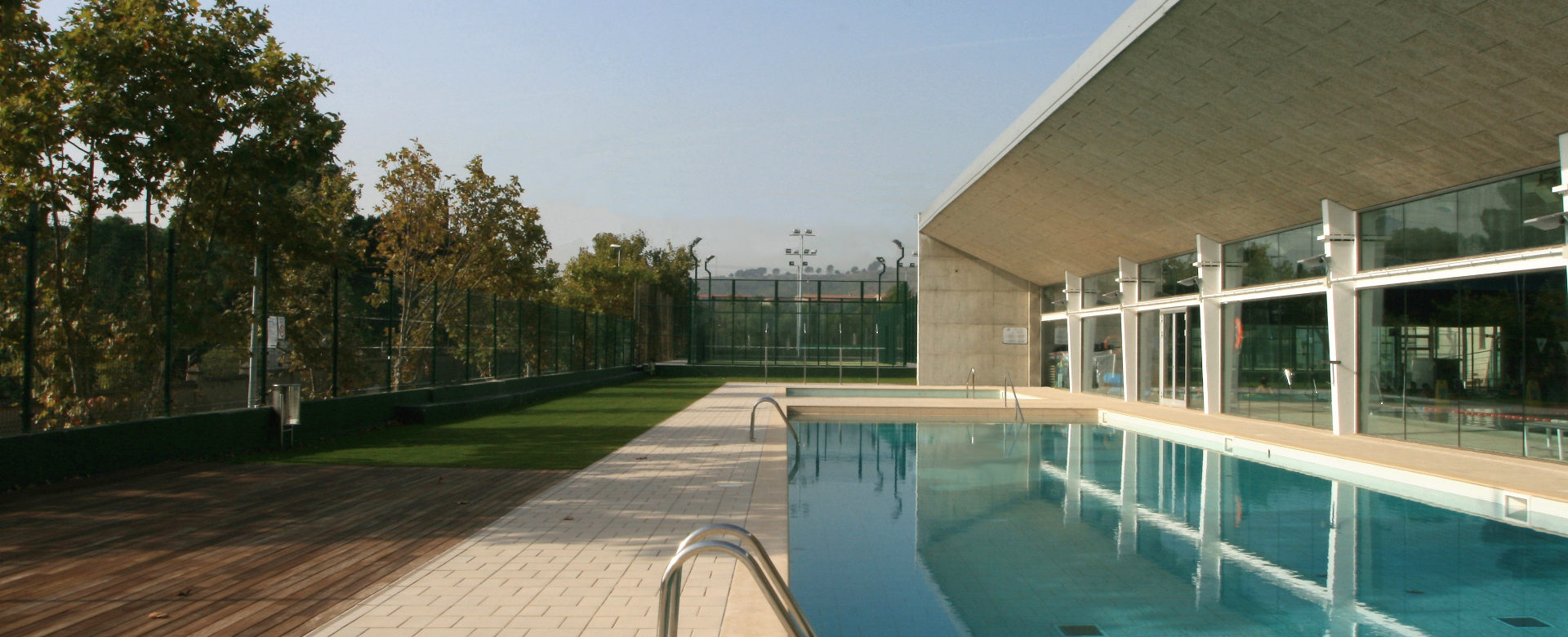 Baldiri Aleu swimming pools
Baldiri Aleu swimming pools
This project creates a series of outdoor swimming pools and turns the spaces surrounding them into a solarium. It's the completion of a large, unfinished municipal sports complex, an athletic landmark for the town and the home of its famous rugby team.
The exterior swimming pools are placed just opposite the indoor pools, with which they maintain a simple, direct relationship. This project is designed to discreetly extend existing spaces, multiplying the dimensional scale of the whole. The surface extending around the interior pools stretches outside, crossing through the long, glass façade and enveloping the two exterior swimming pools. The dialogue between these four pools (two interior and two exterior) is a game of transparencies and reflections; it shifts along with the light, always allowing us to see the entirety of the facility. The wide overhang extending out from the building frames the exterior pools and is reflected in them.
This project seeks to be recreational, in contrast to the athletic pools found indoors. The skin of the pool is an extension of the poolside surface, a sort of geotechnical upheaval that folds along a central axis, sloping down the opposing stairs that gradually sink into the water of the adults' and children's pools. The sand-coloured tiling, the range of depths and the reflections of the sky and of the building to one side stain the water a range of shades of blue. The leftover border is a solarium covered in grass and wood, which stretches out from the poolside areas in search of the sun.
Category
New construction