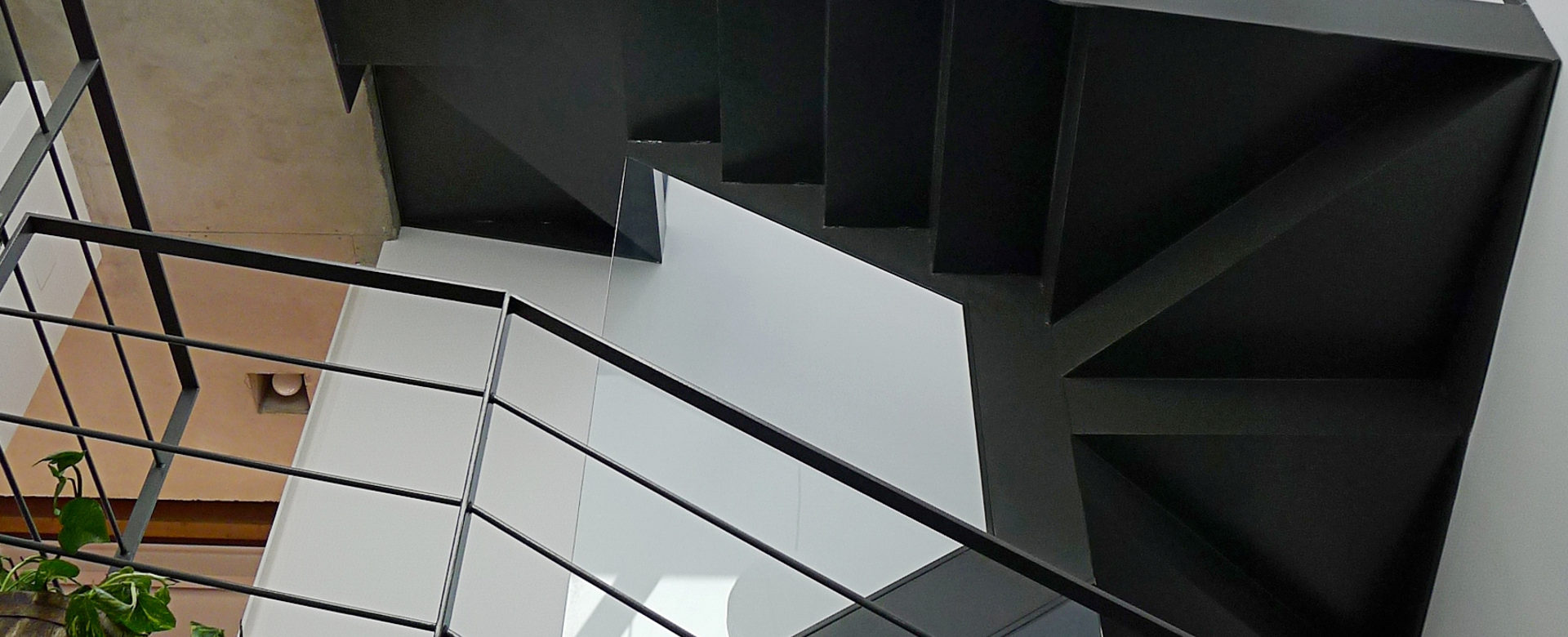 The project for this home began with the intent of expanding the ground floor and attic of an existing single-story townhouse. Nevertheless, once the state of the building's existing walls and foundation became clear, the decision was made to essentially rebuild the home from the ground up. The only parts conserved were the party walls (which lost their role as load-bearing structures), the front façade and, above all, the outline of the interior space.
6.5 metres separated the party walls on either side, which permitted a layout based on three structural bays: one on either side, lining each of the party walls, and one down the centre. As a result, the home was designed using two sections extending from the street to the back patio with slightly different depths, which defined the different uses of the space.
The owners sought a home with plenty of privacy, protected from the eyes of the all-too-close neighbours. As a result, the building's façades are nearly opaque. A large, solid exterior wall is breached only by a narrow, horizontal slit where it joins the existing ground-level façade. Only the ground floor has openings that look out onto the back garden, with none on the first floor.
Nevertheless, all the light blocked by the exterior walls pours in through a broad sunroof and is distributed throughout the interior through a three-story central area. A graceful stair extends upwards through this tall interior space. It presides over it, defines it, and organizes it. It does so functionally, while also suggesting the broad range of crisscrossed perspectives and visions that give personality to this home.
The warmth of the wooden roof contrasts with cold concrete ceilings framed by white walls. Plus, the light fixtures cast in the concrete ceiling itself emphasize the tectonics of the material.
Category
New construction