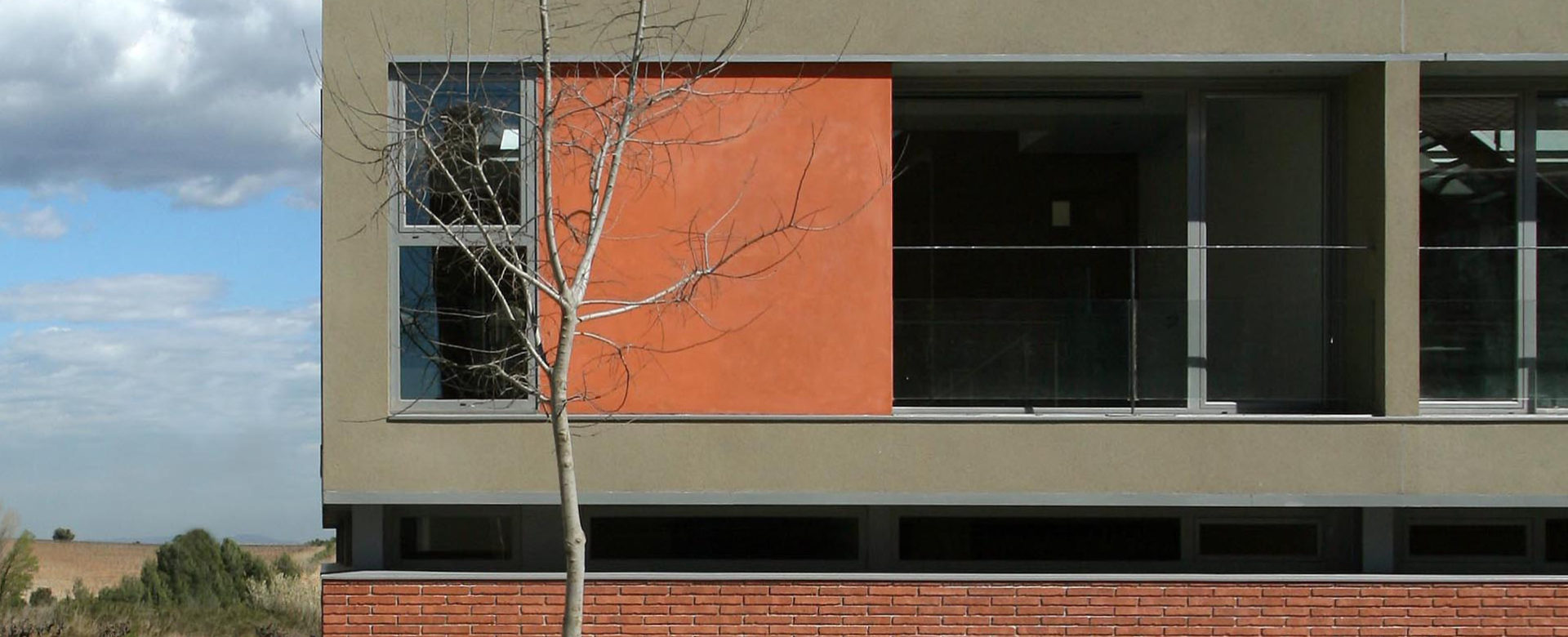 The singularity of this project lies in its overall distribution. Regulations mandated a maximum of 8 residences, which made a typical apartment building with single-level apartments the default option for this space. However, this project opted for the construction of 8 pairs of semi-detached homes. In other words, residences without shared interior spaces that are almost entirely functionally independent.
Four homes face the street, while four more open onto the back patio. A shared parking garage is located underground—the sole element binding the homes together from beneath. Each home has four levels. A private underground parking area connects directly with the home above. Ground-floor entryways open onto either daytime or evening spaces, depending on whether they face the rear patio or the street. The first floor holds spaces that compliment those on the ground floor. Finally, the top floor includes an attic and the access to a terrace.
Stairways organize these residences both horizontally and vertically. They seek to connect all the homes' different spaces functionally while also visually expanding them. A light, translucent structure stretches upwards, blending the light raining down from above with the light penetrating the innermost sections of each level from their exterior perimeter in an infinite, surprising number of modulations.
The façade is treated as a whole. A brick basement separates the lower level from the street. Once it reaches the rear façade, wide metallic openings appear, blending the exterior patio with the interior. The upper floors are contained within simple, clean arrises that make them appear to be suspended over a long, narrow row of windows. The large windows on the first floor that eagerly take in light were also designed to take up the maximum dimensions of both the homes' interiors and the building's shared stairwell. The colours and textures of the materials selected define the intervention and provide harmony to the whole.
Category
New construction