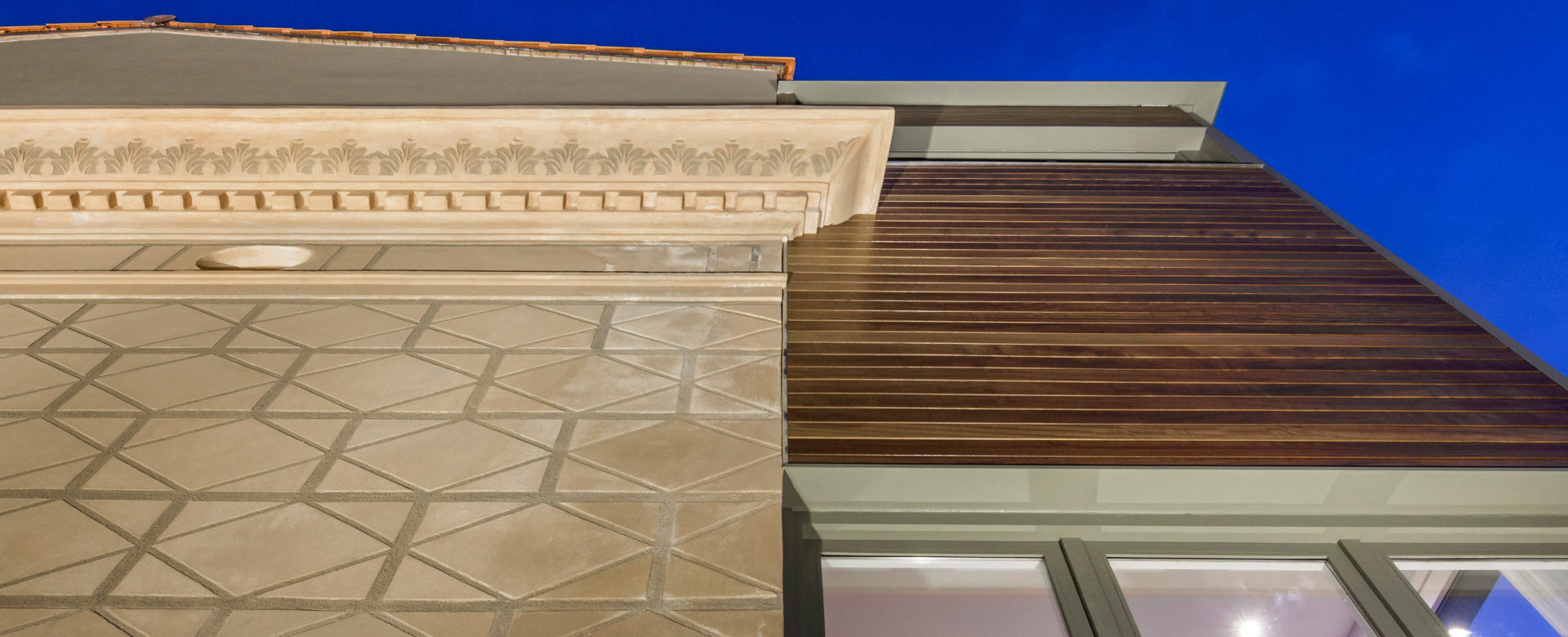 This is an old house that consists of a ground floor and a first floor. Each floor represents a separate phase of construction, with the ground floor built in 1923 and the first floor built in 1934. Its façade is characterized by stucco work. This wraps around to a lateral wall, which the project also renovates and incorporates into the new finished building. The goal of the owners and, as a result, of the project, is the renovation and restoration of the residence.
As mentioned, the existing building is an old house built using traditional techniques, with ceramic-brick walls and ceilings made of wooden beams and ceramic vaults. The main roof is covered in ceramic barrel tile, with a few small sections of flat roof. The façade is covered in characteristic stucco work, and some interior sections have antique tiling. These constructive and formal elements shape part of the intervention, which seeks to recover the residence's original appearance and the essence of this historic home.
On the outside, the project restores all the stucco work covering the façade and the lateral wall, which stretches to the back garden. There, another type of intervention begins. Like a splice in time, past and present stand in contrast where different materials meet. The rear gallery, using updated materials and windows, becomes a bright space that complements and impacts the existing interior spaces, giving this part of the house an entirely new façade.
This project creates a separate residence on each floor, resulting in a significant change: the elimination of the interior stairwell and the creation of a new, exterior stairway to provide direct access to the upper floor. This lightweight, transparent new stairway, with a metallic structure and metal mesh steps, is attached to the rear façade, allowing independent access to the upper floor.
In the interior, a new loft was created beneath the sloping roof on the upper floor. This new space is open to the area immediately below it, giving it breadth and allowing natural light to stream in through the new openings made on the southern slope of the roof.
With Espai Vives