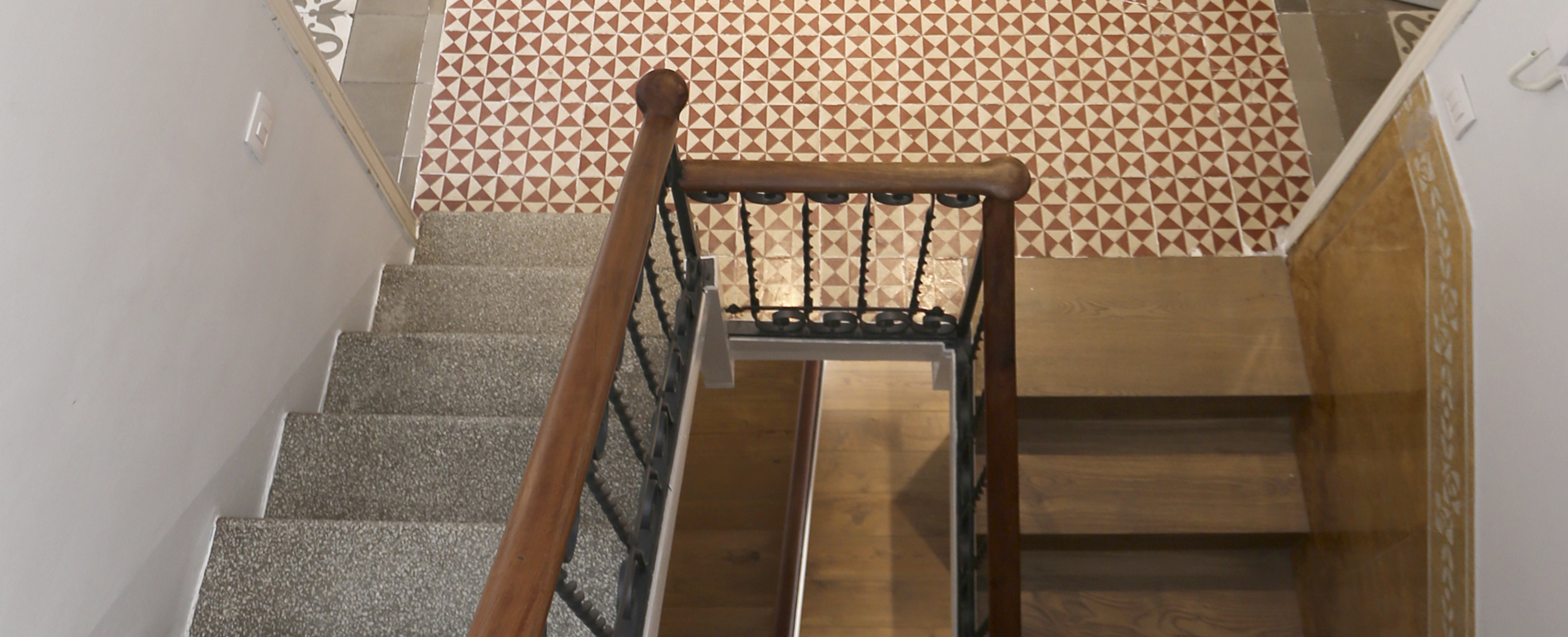 This is one in a series of identical homes lining a street developed in the early 20th century. With uniform, rhythmic façades, these houses come together to form a unit; this exterior personality also provides them with interior personality. This home has three floors, with the ground and first floors predominating. Above them sits a loft with the top of the stairwell, a room looking out over the back patio and a street-facing terrace with a covered section.
The stairs that tie these three levels together are located in the heart of the house. The building's structural system explains how each level is organized. Besides two party walls and two façades–front and back–the floorplan includes two central, transversal walls that organize the interior. The space between them serves as a stairwell while also distributing the surrounding spaces.
This project seeks to renovate a home that is clearly old and, in many ways, outdated. However, it also holds spaces that are still useful, with interesting relationships between them. Therefore, in this intervention we reinterpret this interior, taking advantage of existing attributes to make the building an up-to-date, bright, functional home while maintaining its essence.
The current need for larger, undivided spaces requires a ground floor that is as clean and open as possible. Conceptually, it seeks to be a single, regular space, with a large living room and a large kitchen that opens onto the garden and terrace. These spaces share a single floor and interact through new, broader openings. Here, we also need to see the living space as part of the exterior, and to extend its limits as far as possible.
The stairway is located in the middle of the floorplan, in the home's central bay. There's no need to eliminate the walls surrounding this central bay when we can simply reinterpret them by creating new openings. Without losing the structural and conceptual logic of the interior, space and light can flow from one end of the floor to the other, from the street to the back patio.
The stairs bring us up to the centre of the first floor, where red hydraulic tile sets the hallway apart. The home's original elements, as well as the doors and the hydraulic tiles in the bedrooms, are preserved. On this floor, the biggest change is the addition of natural light: part of the ceiling has been replaced by a glass landing that takes in sunlight directly from the terrace. In this project, all interior spaces are bathed in natural light, even on the ground floor.