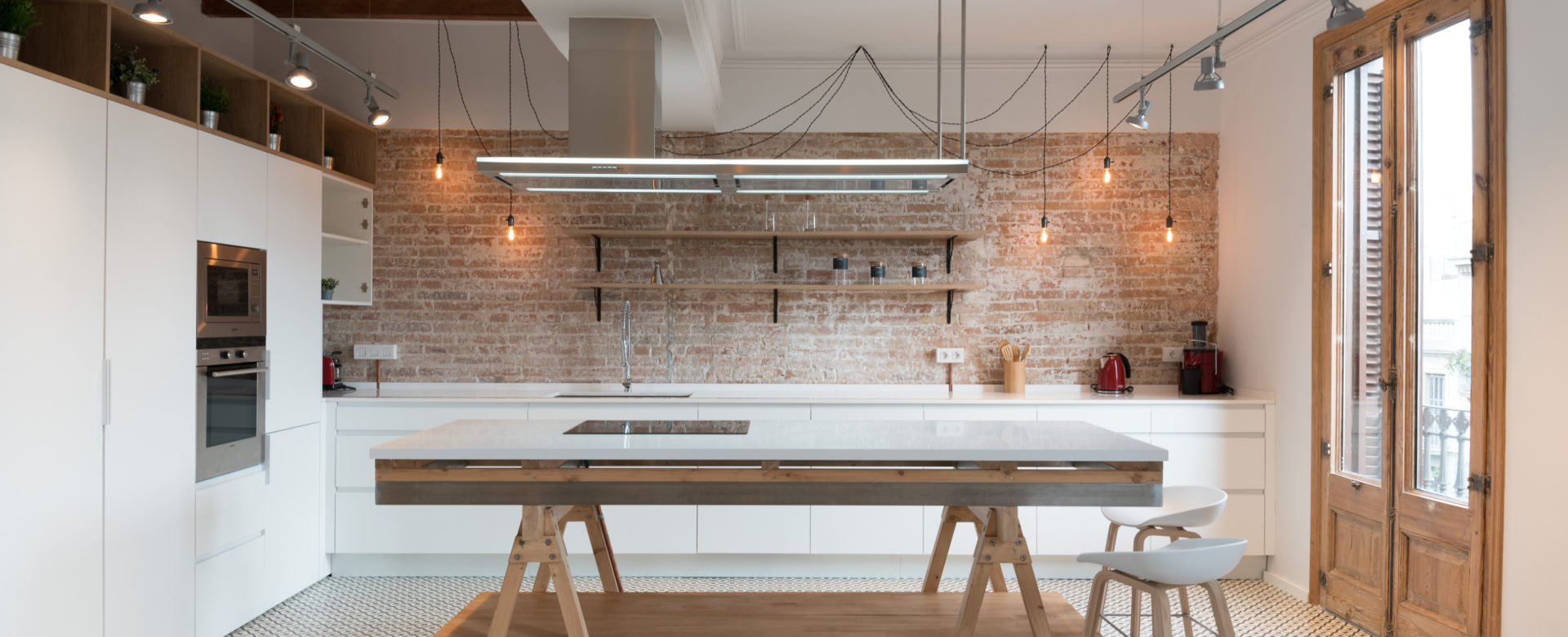 This is a significant interior renovation in a building from 1872 on the corner of Barcelona's Carrer Comerç. However, this renovation only affects a flat with 3 balconies that open onto the street.
The geometry of this flat divides it into two areas. The first is adjacent to the façade, with walls orthogonal to the street. The second is interior, opens onto two lightwells, and has a slightly angled orientation. The flat is in good condition thanks to prior renovations.
Nevertheless, this project required a conceptual simplification of the flat, both in terms of distribution and of materials. Existing partitions were torn down and new ones were put in place in an effort to optimize available space.
The resulting flat is divided into two areas with different alignments. The first area, orthogonal to the street, is where we find our daytime space: a single rectangle serves as a kitchen, living space and dining room. The kitchen area at one end is the protagonist of this space, featuring brick that was once hidden away under a layer of plaster. Plus, this entire area is illuminated and accompanied by three balconies with the original woodwork.
The second space houses the bedrooms and bathrooms, and is defined by a central area that serves both as an entranceway to the home and an accessway to the bedrooms. It also holds the restored, relocated glass-and-wood doorway that was once found in the dressing room. It consists of two fixed and two sliding sections, and is now placed in the entranceway to the new studio space, an extension of the entrance hall.
In collaboration with estudi nus and valgreen.