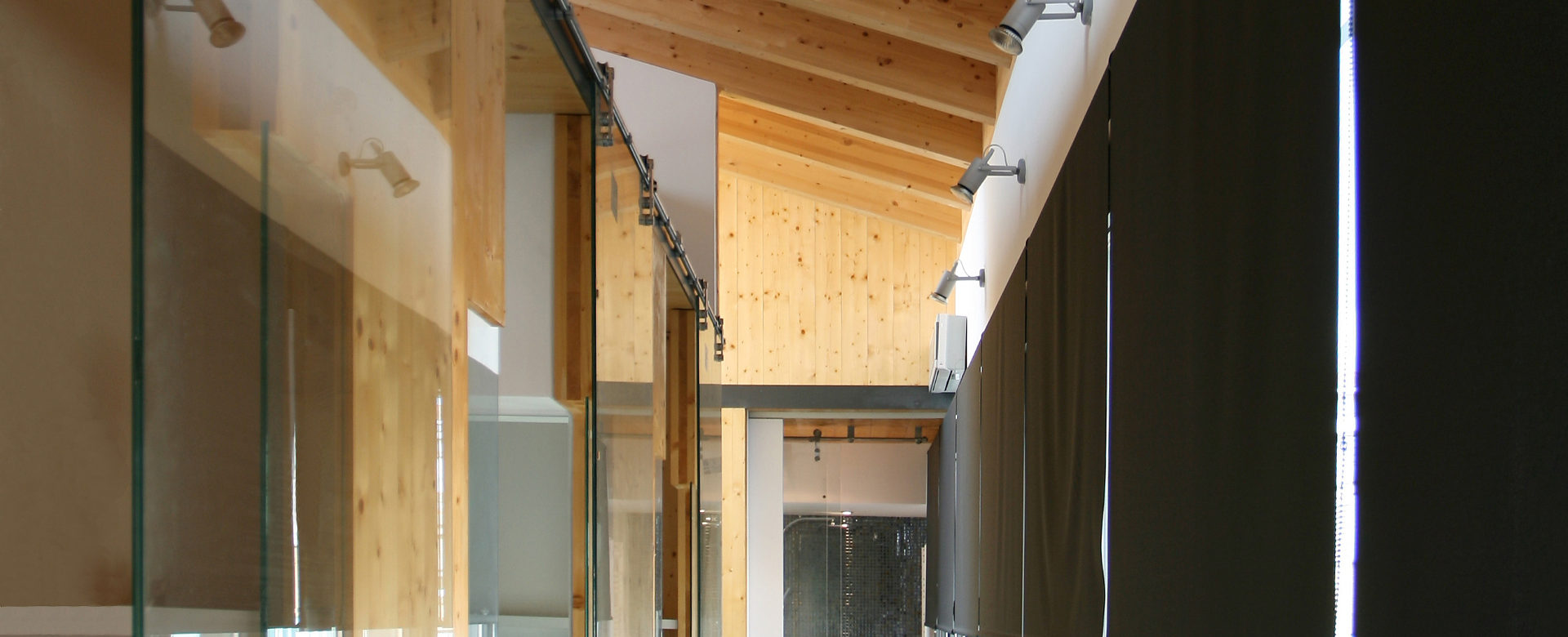 This project expands an existing building by adding a second floor that serves as a residence. The roof of the building is part terrace, part sloping ceiling, both part of the residence below.
The door to the residence opens onto the space for daytime use. The kitchen and the living area are open, connected spaces. The interior load-bearing wall disappears here and there, allowing these two spaces to blend while providing an open character and the widest dimensional perception possible. The living space is located in the south-eastern corner, with broad windows that enjoy an optimal view and orientation. The kitchen is the space that provides order to the residence and serves as its heart, as a continuum connecting the front and back sections of the home. The kitchen also serves as an entryway, providing access to the living space and to the stairway that connects with the loft, the terrace and the bedroom gallery.
The bedrooms are located along a gallery of windows that extends along the entire north-eastern façade: it's 1.35 m wide, 15 m long and exceptionally tall, extending up to the sloping ceiling. This space for interaction provides access to the bedrooms, while also serving as an extension of the same. The constant northern sunlight from the windows on the façade blends with the intense southern sunlight that shifts across the sloping ceiling. Each bedroom is conceived as a cell that is both open to the gallery and independent, with sliding doors that allow us to modulate their level of connection to the rest of the residence.
One of the most characteristic elements of this home is the type of construction used. Proposed as a way of adjusting the way loads are distributed in a new level placed on top of an existing space, plywood panels were used for all load-bearing interior walls and ceilings. The singularity of this construction method doesn't just treat wood as a necessary structural element, but as the protagonist of the interior and the defining element in its finishes and coloration.