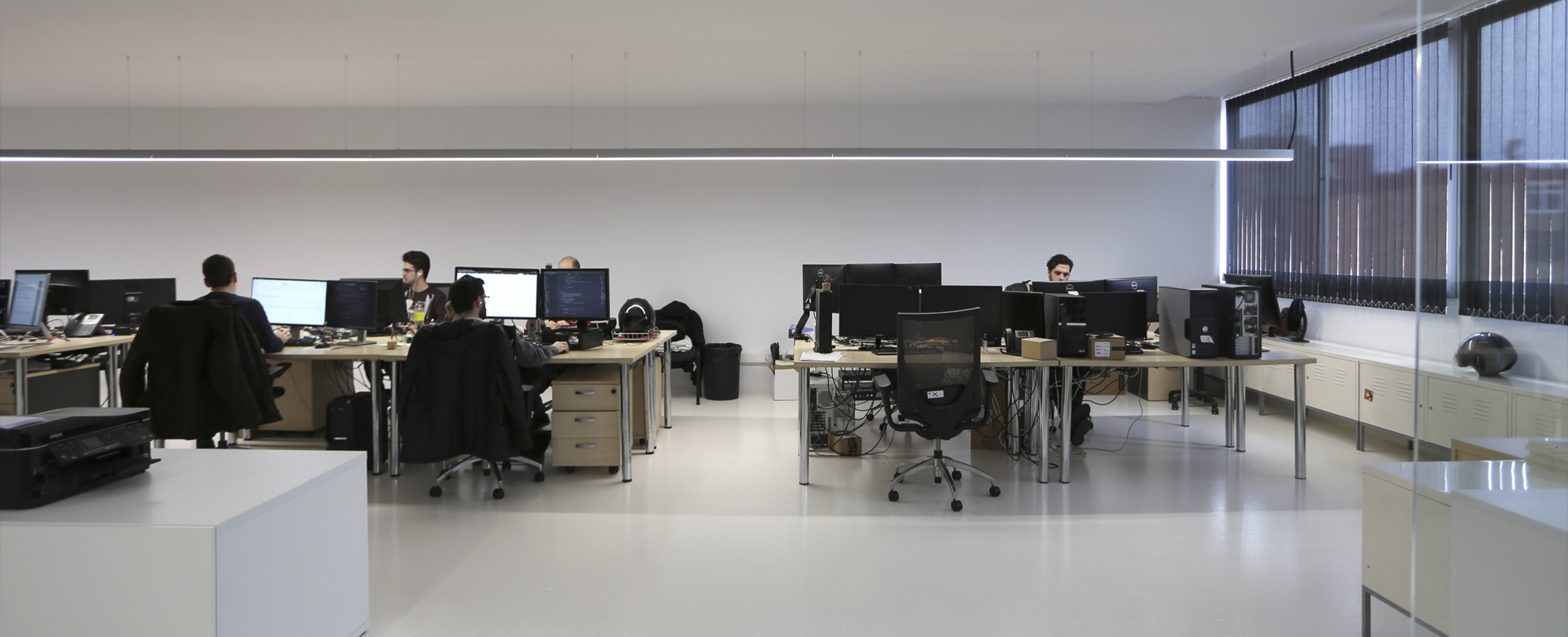 We step onto the open floor of an obsolete industrial building. It's being reoccupied bit by bit and adapted to new uses—now, it'll house a company dedicated to communication and digital marketing.
This is a large, clean, empty, rectangular space, with an entry on one of the short ends and light streaming in from the opposite side. A row of columns runs down the middle; this structural axis helps to organize the layout. On the left sits an open working space. On the right is a row of offices that leaves room for an open corridor.
The regularity of this space allows for a wide working area, where tables are set out in a single line with no separations. A long hanging light stretches from the entrance to the windows, tying the series of tables together.
The colour white envelops and simplifies everything. The walls, the ceiling, the floor, the furniture…
The row of offices is set apart with an alternating series of glass and opaque black divisions. These provide a view of the depth of the offices, while also creating an unexpected game of reflections that mirror the rest of the space and the floor's full dimensions.